Dawn was an artist-in-residence at the Dance Complex in Cambridge, MA inthe fall of 2018. Selected as one of four choreographers, she was part of the CATALYSTS program. The catalysts were four women working in different genres and at different stages of their careers. The others were Ali Kenner-Brodsky, Rebecca McGowan, and Aysha Upchurch.
Secret Laughs (Rires Secrets) is the title of the piece by Dawn Kramer. In the last poem written by Algerian poet, Malek Alloula, (Les Pluies du Miracle/The Rains of the Miracle), "secret laughs" of "whispering water" are also our ironic recognition that human craving and torments melt away with the acceptance that all things born must die. In the performance, dancers emerge from a forested videoscape, sing with the birds, gurgle with the brook, lean on each other, and dance and play in a world of surprises. Live vocals and music enhance the connection of dancers, video, poetry and audience. A moment of utter chaos when anything can happen precedes the resolution when bits of the entire piece synthesize and flash before our eyes. Dawn performed live and on video and was joined by master improviser Olivier Besson. The legendary Stan Strickland performed live music on the first and last weekends and Akili Haynes filled in beautifully during the middle weekend. Stephen Buck created the video projections that created the stage environment through Isadora software.
All took place at the Dance Complex, 536 Massachusetts Avenue, Cambridge, MA.
---
Dawn Kramer
A professor emerita in the Studio for Interrelated Media at Massachusetts College of Art and Design, Dawn Kramer is a founder of Dance Collective which she co-directed for thirty years, creating and/or performing in approximately seventy works. Boston Dance Alliance awarded her a 2014 Dance Champion award, with her fellow co-directors of Dance Collective. In 2012, the Massachusetts Cultural Council awarded Dawn an Artist Fellowship in Choreography, the sixth fellowship that the Commonwealth has awarded her since she established her career base in Boston. Dawn also received grants and awards from the National Endowment for the Arts, the LEF Foundation, the French Ministry of Culture for a residency in France, the Bogliasco Foundation for a residency in Italy, and the MassArt Foundation for making silent video/movement poems in temple gardens in Kyoto. Dawn's choreography has appeared on 15' high scaffolding (Pipe Dream) and vast rope nets (After Ever), in sites as varied as the Back Bay Train Station and the stairway of the Boston Public Library. Her work has been performed at Jacob's Pillow, Dance Theatre Workshop in NYC, and in Holland, Belgium, Germany, and France and throughout New England. Dawn's videos have been shown by WGBH-TV, the NY Dance on Camera Festival and in Paris.


Since 2007, Dawn and Stephen Buck have been collaborating on pieces involving live performance in video projection environments. Body of Water explored the beauty and fragility of water. Cracking and Entanglement used video projections on the performer(s) to reflect on the nature of choice, the relationship of body to self and gender, and to question the idea of self as a solid, separate reality. Connection is a pervasive theme in Dawn's work that envisions the human being as a non-dominant, integrated part of Nature. http://dawnkramer.info

Dawn is the proud parent of Adam and Amber and delighted grandmother of five.
---
Olivier Besson
Olivier Besson's introduction to improvisation came through his exposure to contact improvisation, which he studied with Robin Field and Andrew Harwood. He furthered his study of improvisation and real-time composition with Julyen Hamilton and subsequently started developing his own methodology. During that time, he also studied and performed Bugaku (court dance from Japan) with Arawana Hayashi. Other training includes Butoh with Maureen Fleming and Action Theater with Ruth Zaporah and Sarah Hickler.

Most notably, Besson's work has been presented internationally at the National Institute of the Arts (Taiwan) in 1997, Die Pratze (Japan) in 2006, the Art of Movement Festival (Russia) in 2006, Canaldanse (France) from 2000 to 2007, Companie Vertige (France) from 2005 to 2010, and LshVa (India) in 2016. He has collaborated with many individuals in the United States and abroad, including Chris Aiken, Cathy Young, Jane Shockley, Lisa Schmidt, Debra Bluth, Ming-Shen Ku, Toshiko Oiwa, Liz Roncka, Emmanuelle Pépin, Chandra Cantor, and musicians/composers Mike Vargas, Peter Jones, and Sharan Leventhal.

Besson joined the Conservatory in 2004 and is an associate professor of dance. He teaches improvisation, contact improvisation, contact skills, improvisation in performance, and the course Dancer's Toolkit.
---
Stan Strickland
Strickland has performed internationally; been featured on recordings of Bob Moses, Marty Erlich, Webster Lewis and Brute Force; performed with notable jazz musicians Yusef Lateef, Pharoah Sanders, Herbie Mann, Danilo Perez, Shirley Scott and Marlena Shaw; and has opened for Miles Davis and Sonny Rollins. He has performed and collaborated with choreographers including Alvin Ailey, José Limón and Bill T. Jones.
Strickland has a M.A. degree in Expressive Arts Therapy from Lesley College, where he is an adjunct professor, and also teaches at Berklee College of Music, Tufts University, and Longy School of Music. He is co-executive Director of "Express Yourself", working in partnership with adolescents in public mental health residential facilities to produce multimedia performances.
---
Alili Jamal Haynes
Akili Jamal Haynes is a composer and multi-instrumentalist who began his career at age 15 as a trombonist under the mentorship of Wynton Marsalis. Three years later, he was touring with Illinois Jacquet's Big Band. He currently performs with several ensembles and has participated on several recordings as a trombonist, composer, trumpeter, keyboardist, vocalist, tenor saxophonist, alto saxophonist, bass clarinetist, and acoustic bassist. Akili has been a faculty member of the New England Conservatory of Music's Preparatory & Continuing Education School for more than 14 years, and is also guest percussion faculty and bass accompanist at Berklee College of Music, Boston.
---
Photographs
Photos by Bill Parsons / Maximal Image. This piece was developed through The Dance Complex's CATALYSTS Residency Program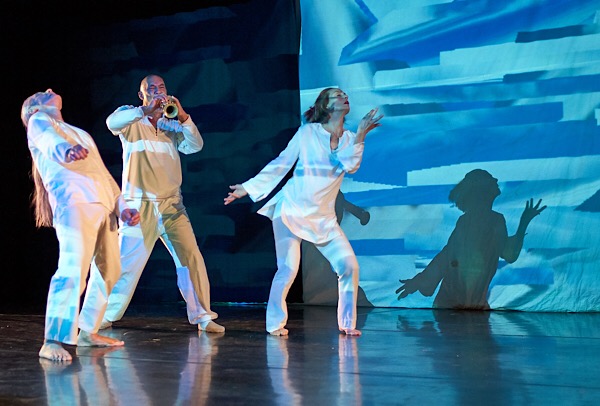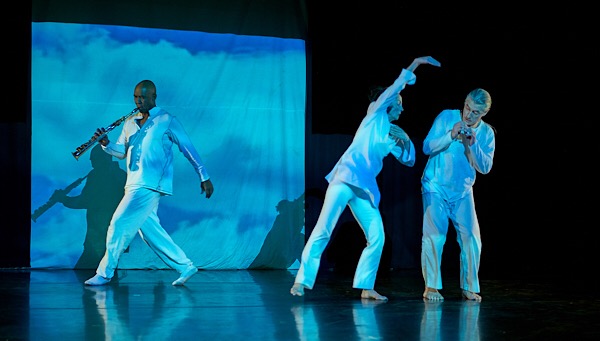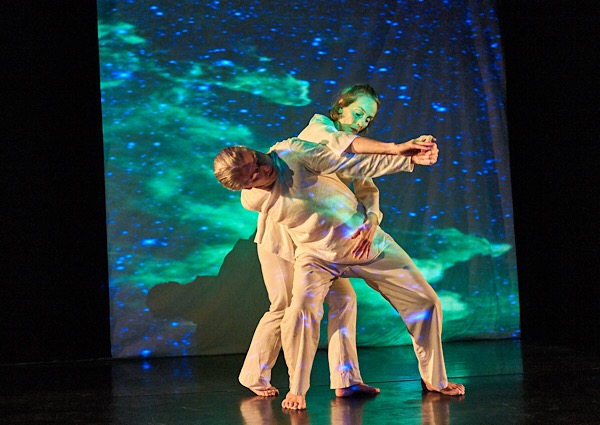 Rehearsal Video
Click here if the video doesn't appear above